Yes, I really had to do that with the title.
Yesterday I spent the entire day in Scottsdale! Now, for those of you out of AZ, you may have no clue what that is or what it means. It's a city that is about as close to NYC as you can get in AZ and is a GREAT place to shop. We have two H&M's here and they're both located in Scottsdale, so it'd be an understatement to say it's a pretty great place to shop. My day consisted of:
12:00 PM- Leaving for Scottsdale.
12:15 PM- Starbucks run! (I got a Chai Tea Latte and my dad got a Caramel Machiatto; we ended up switching because he ended up actually liking the Chai Latte!)
1 PM-6PM- We shopped all over Scottsdale with a break for Pita Jungle (YUM!) and Paradise Bakery Chippers (EVEN MORE YUM!) Then we walked downtown for a while and listened to some music and I read a couple of books.
6 PM- Went to Denny's (An interesting experience... Only one cook showed up so they fell behind on everyone's orders. But I DID have some good, er cold, soup.)
8 PM- We saw a local production of Romeo and Juliet that was FANTASTIC.
Sooooo, after skipping through my lovely itinerary, you're probably thinking, c'mon, Dani, clothes time now!!
H&M
Cute Minnie Mouse Shirt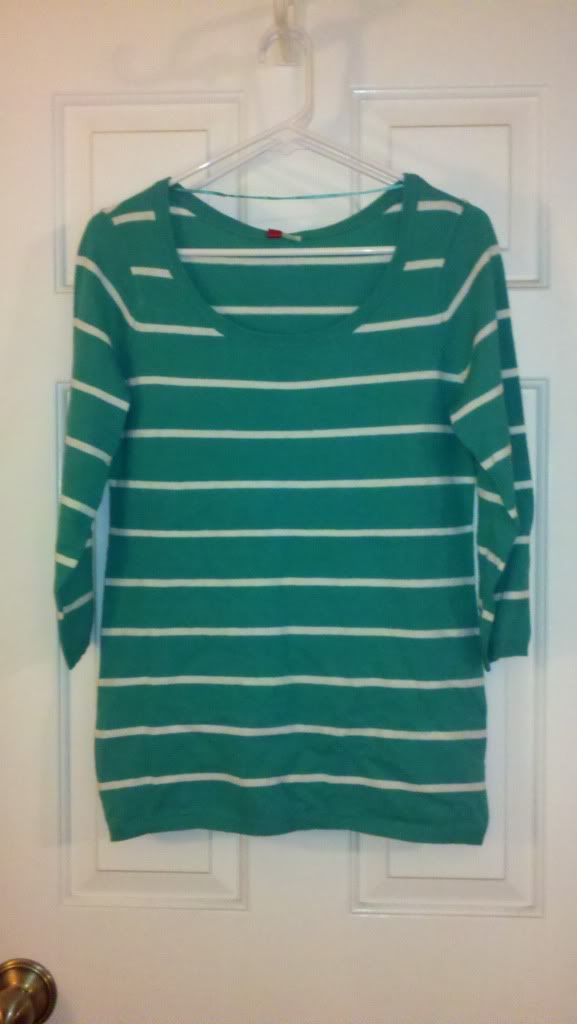 Lovely teal sweater that'll look cute with skirts and pants alike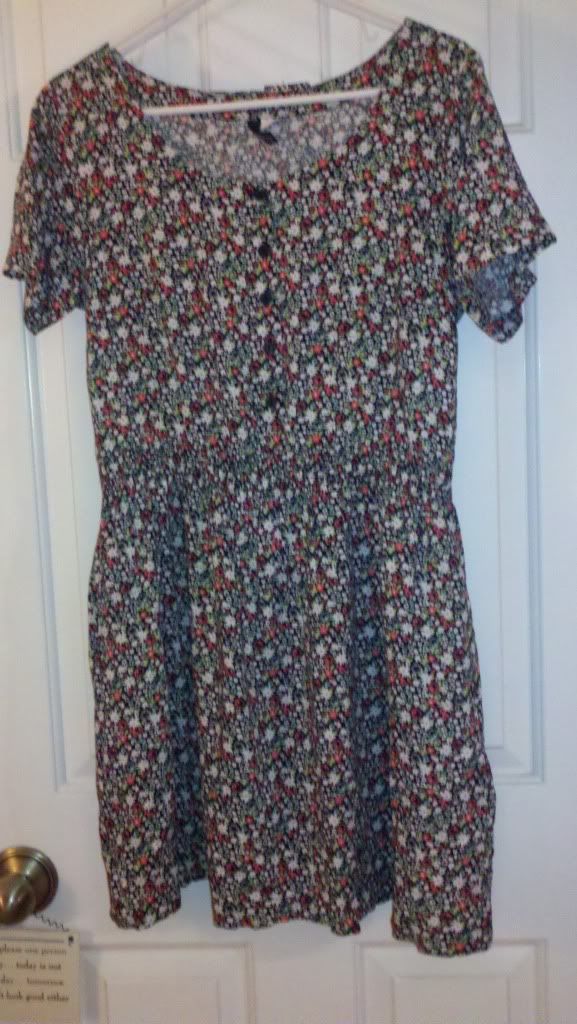 Adorable dress that looks SO much better in person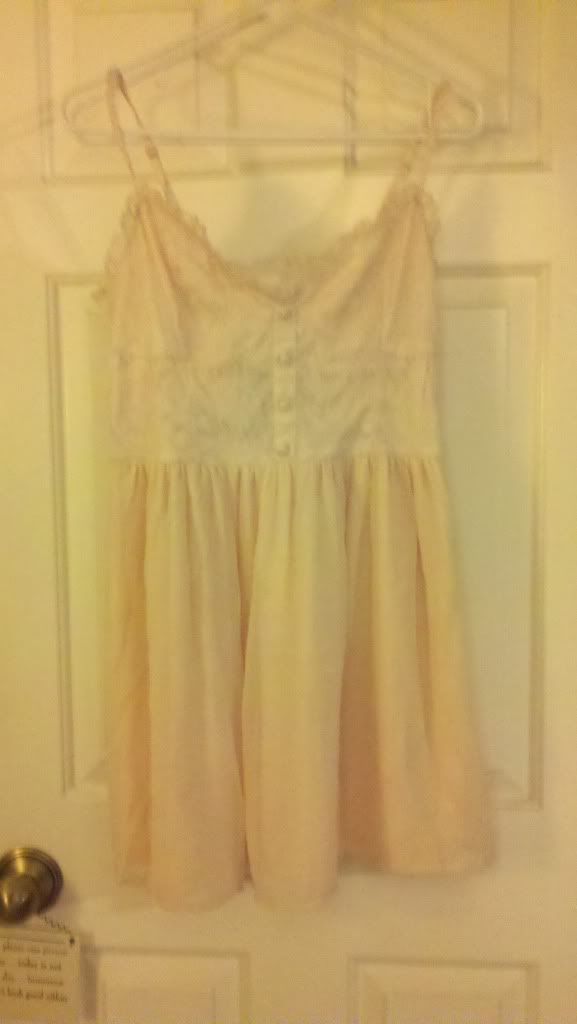 Dress/tunic that kind of looks like lingerie.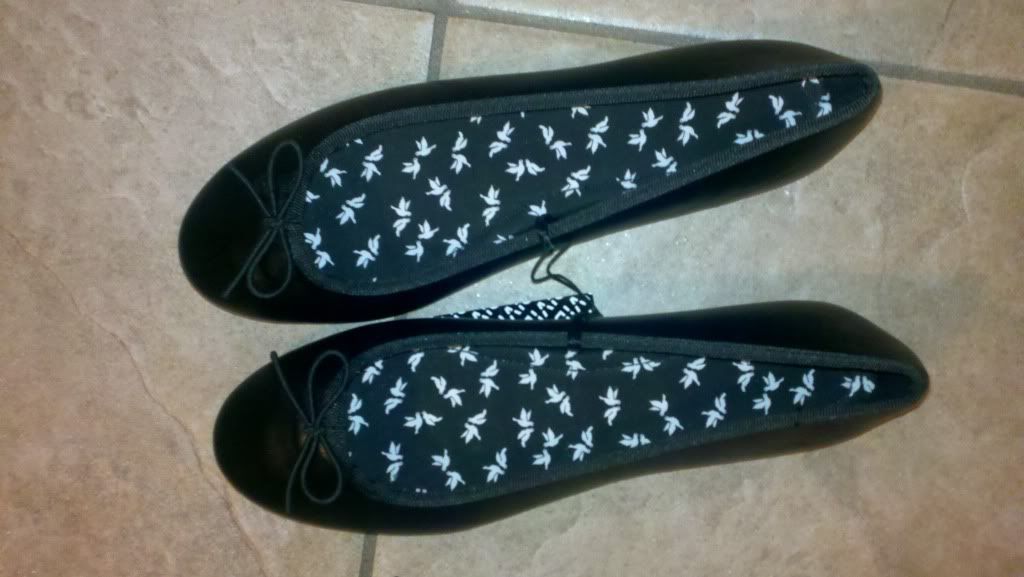 Basic black flats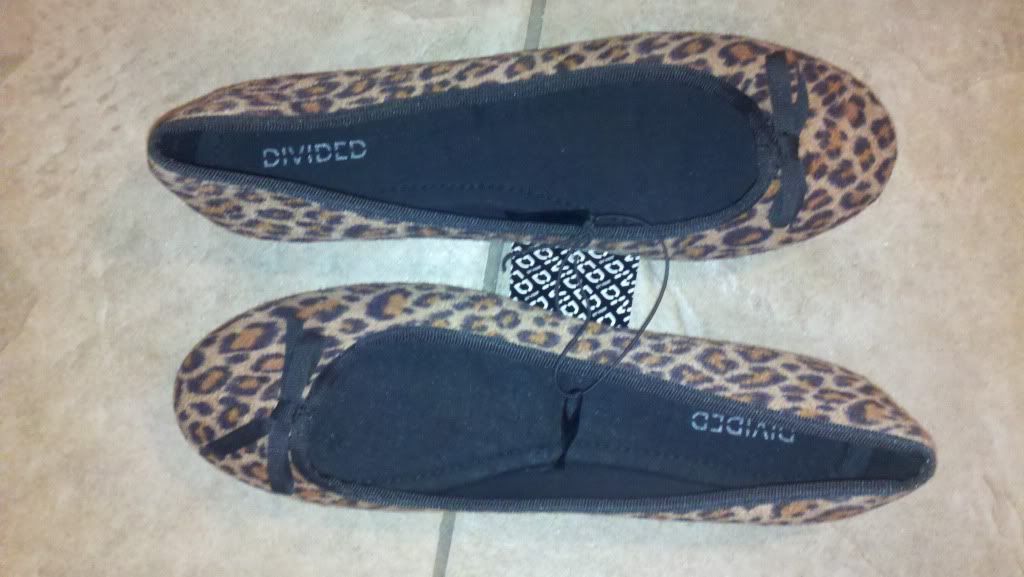 Cheetah flats <3
Lucy
This splurge was really strange for me because even though they were on sale, stuff at Lucy is SO expensive! I went in, thinking I'd just be looking for black pants to wear to Europe but once I get in, the lady is loading me up with different styles until my arms are seriously about to hit the floor. Then, as I'm trying stuff on, she's shoving MORE in my direction. But the minute I put the first pair of pants on, I melted. Those things are COMFY! And they make you look
so good.
So she threw a pair of x-training pants with a pink band at the top into my room and I gasped. Because you could either choose to hide or not hide the band, so they'd be
perfect
. My dad was blissfully unaware of the prices, so I pulled him into the room and talked to him about it and he agreed to let me get the pink banded pants. The woman seemed a
little
ticked that I had looked at so much and bought so little, but hey, it was her who piled me up! And she
did
get a better sale than I'd expected her to, I didn't expect to come out with ANYTHING.

Actually black. Look blue in the picture.
Urban Outfitters
 I went in with the intent of only buying gifts for my friend's birthday, but I came out with a bit more...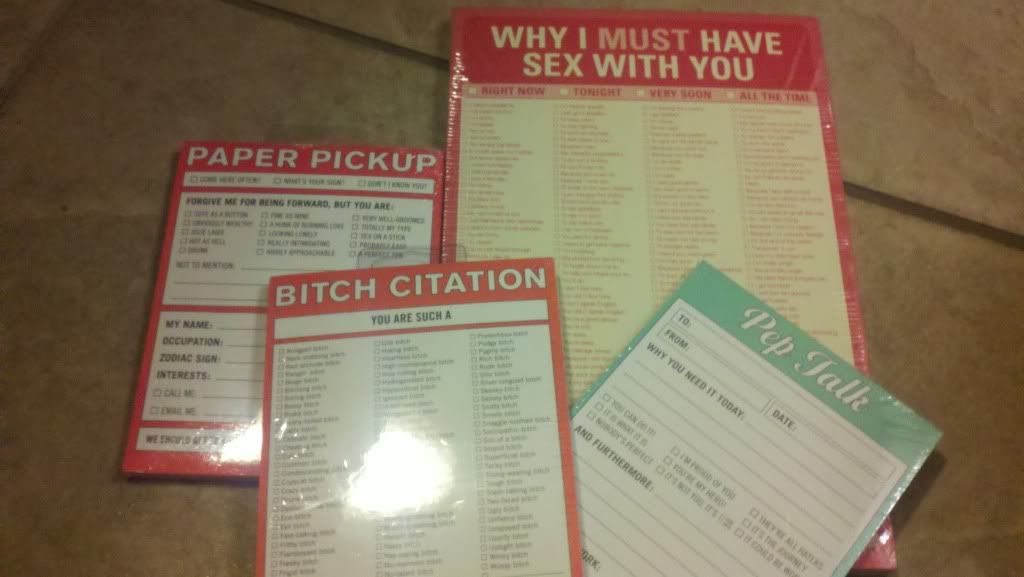 Have you guys seen these before? These are AMAZING. The why I must have sex with you and Bitch Citation are for her, the other two for me. They're actually relevant.

I had to get these bandaids for her. It's only classy for a clutz to get an epic clutz awesome bandaids.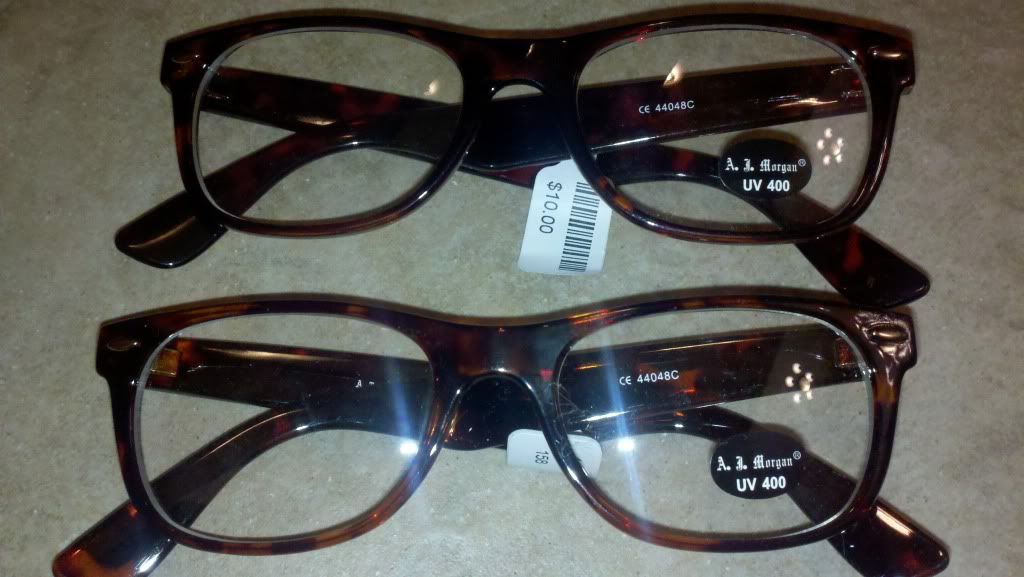 And then these lovely fake glasses that everyone and their mother despises, except us hipsters.
Well, my haul is over. Hope you all enjoyed me rambling on about my happiness.
Side note, my dad just asked what "blogging" is. I told him he doesn't need to know, now I think he thinks it's a form of pornography. WHOOOO! Porn it is.